You have probably seen the multiple exciting changes that Collectors has had over the past year and a half.
We've had a lot of press, including:
In addition to these announcements, I wanted to make sure that we provided transparency on how we are evolving the technical platform our organization has built and what to look forward to next!
Before I talk about the tech that we're building, I'd like to introduce myself. My name is Dan Van Tran, and I'm the Chief Technology Officer (CTO) for Collectors. My career has been primarily focused on two things — 1. Building reusable technology that helps an organization to build applications faster, and 2. Creating effective leaders and managers that help each engineer become the best version of themselves. I specialize in transforming tech cultures so that teams can focus on building awesome solutions no matter what constraints they're faced with.
I came to Collectors from Flatiron Health, where I was the Senior Director of Clinical Engineering. A few years after joining Flatiron, I was getting back into the hobby. I quickly found out that Nat (our CEO) was an avid and extremely well-known collector. We'd talk about collecting whenever we had a chance, and I'd always take the opportunity to learn more from him. Last year he reached out and asked if I was interested in helping him to apply technology to evolve the hobby to the next level, starting by developing a dynamically-scalable cloud-based auction platform for a successful sports memorabilia auction house — Goldin. Less than 18 months later we launched Goldin's new site, along with tools to optimize the behind-the-scenes operations so that we can help collectors to find, win, and receive the rarest items as efficiently as possible. In parallel, we're executing on a long roadmap of technical features and innovations.
Don't Build Faster Horses…
There's a famous unverified quote that's often attributed to Henry Ford — "If I had asked people what they wanted, they would have said faster horses." Regardless of who said it, the sentiment captures one of the fundamental principles guiding our Tech Org today — don't build faster horses. Instead of anchoring to what exists, reimagine what you would build if you had zero constraints. Design that ideal solution, and then work backwards to the current state of the technology or solution. Finally, craft milestones that will not only get you to that future state as efficiently as possible, but that will also serve as moments where you can iterate on your tactics and your goals.
In Fact Let's Just Go Ahead And Skip To Rockets
Collectors has long been the leader in third-party authentication and grading services for collectibles. This offers us the chance to disrupt the industry by bringing new technological advances to our current services as well as to introduce completely new ways of operating in our space. We strive to be the most technically innovative organization in collectibles, building an ecosystem that celebrates the joy of collecting.
As we work toward this vision, we'll need to scale our teams, our systems, and our offerings. We've taken this opportunity to rethink the way the organization is structured, creating teams that have extreme focus on specific products and workflows. Additionally, we are redefining our technical platform from the ground up. We have been developing and testing a wide variety of solutions that leverage advanced robotics, machine learning, and data science. We're preparing multiple new services including improved pricing algorithms, order status and execution endpoints, and enhanced population report data (yes, including Wata!). We're even making most of these available through Swagger APIs so that developers can leverage all of this in their own solutions and sites.
Also, Can You Add Lasers To That?
In order to maximize our impact, we're focusing on three main areas:
Grading Throughput: This shouldn't be a surprise to anyone. The entire industry has been overwhelmed by the sheer volume of activity and interest, and we must quickly scale ourselves to meet the demand. We aim to open up all of our service levels as soon as possible, and the only way to do that without recreating the Great PSA Service Suspension of 2021 is to develop technology that can accelerate all parts of our operations without compromising our integrity. Some active projects include Genamint, which includes both computer-assist grading and fingerprinting algorithms, a new bespoke research and grading operating system with enhanced status tracking, and a new online platform to streamline the submission process.
Technical Ecosystem: We are architecting a brand new technical platform. Architects across the entire engineering team are working together to create a blueprint for the future of our technology. We're creating a series of reusable components that are built upon each other to create a consistent experience across all of our brands. These components include both internal and external features, exposing cutting edge technologies to both employees like our research and grading teams, as well as third-party developers and the community of collectors worldwide.
Collector Love: The modules we build as part of the new ecosystem will help us to build services and tools that improve the hobby for everyone. Soon, we will be releasing features like a single sign-on to use across all of our sites, and Swagger APIs for things like order placement, population reports, valuation of collectibles, and more. We also have massive improvements planned for our set registry, more detailed order status tracking, and a revamp of Collectors Club perks and benefits. As a collector myself, I want to see better data, analytics, and ways to track and show off my collection.
Gifts For All Collectors
We're excited to execute on all of these changes and make all of these innovations available to the public as soon as possible. For example, we released our first ever Wata population report for NES games, and we quickly assembled a queuing solution to allow the reopening of affordable PSA submissions! There are also 6 major stealth products/features currently in development, and some skunkworks R&D projects as well. We're hiring at an amazing rate (anyone interested in joining a hyper growth organization??) so we hope that we'll be able to deliver a continuous stream of improvements.
We'll be keeping all of you up to date as we make progress. It's an important time in the history of the hobby, and we want to help to pioneer the technical revolution. Let's do this thing!
Change the World,
Dan Van Tran
---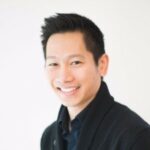 Dan Van Tran (DVT) is the Chief Technology Officer at Collectors. He started his engineering career by developing games on a TI-82 graphing calculator for his classmates in middle school. Now, he's working with some of the most innovative technologists and disruptors in the industry to build a world-class collecting platform that preserves the integrity of the hobby. When he isn't preparing for the zombie apocalypse, he collects modern basketball cards, survival horror video games, and everything Alex Morgan.
Author posts